Mr. Muller served in the USAF for over 27 years and currently is employed as an engineer at Wright Patterson AFB. Mr. Muller has lived in Beavercreek Township since 1992 and worked with non-profit organizations serving the parks and Owen's Place before joining the Beavercreek Township Park District Board in 2014. Mr. Muller is the Chairman as of 2017.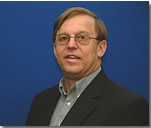 Mr. Darden and his family have lived in the City of Beavercreek since 1978. In 1998 Bob retired from his Civilian position at WPAFB and also retired from the Air Force Reserve at the grade of Colonel. After working several years for Northrop Grumman as a Program Manager, he again retired in 2007. Bob and his wife, Vicki, are involved in several community efforts including Feed The Creek and Beavercreek Youth Softball Association. He joined the Board in 2000.
Mr. Toney is a 33 year Air Force veteran with 6 years' service as a Wing Chaplain. Originally from Columbus, Ohio, Mr. Toney came to Beavercreek in 2008 to complete a 3 year assignment to Wright-Patterson Air Force Base. He and his wife fell in love with the area and decided to return upon his retirement in 2013. Mr. Toney currently works as a Clinical Staff Chaplain at the Dayton Veteran's Administration Medical Center. He joined the Board in 2017.